April was a little intense. May 7, 2016
1. Bathysphere
From April 1-April 17, Blair and I participated in a game jam. If you don't know, game jams are big fun competitions where you're given a short amount of time and some constraint(s), and you have to make a game, start to finish. The one we took part in was called #LOWREZJAM2016, and its constraint was to build a very very small small: 64x64 pixels.
I'm REALLY proud of what we made. It's is a pretty little mystery/exploration/submersion game called Bathysphere.
2. Three Months of Patreon
My Patreon experiment has been wonderful so far. The monthly deadline is such a positive, helpful motivator for me — I feel really proud of the things I've produced specifically for my patrons, and mentally, it's really refreshing to collect everything and tie it up in a little package every month.
If you're already a patron, thank you a million times. Everyone has been SO supportive and generous! And though $30/month may not seem like much, it feels really significant to me, and I'm confident it will continue to grow, gradually and meaningfully.
3. Double Website Re-design
Yep! This was a deep-clean for the ol' LW dot com. This website has been dragged across the gravel of me learning to code for the last few years. Finally re-built it in earnest, and it feels great.
And speaking of new websites, I also finally launched the new Giant Frame website I've been working on! I liked the old scrappy one a lot, but I felt like I wanted our web presence to reflect the boutique, high-end work that we do.
PATREON LAUNCH + NEW ALBUM ANNOUNCEMENT March 1, 2016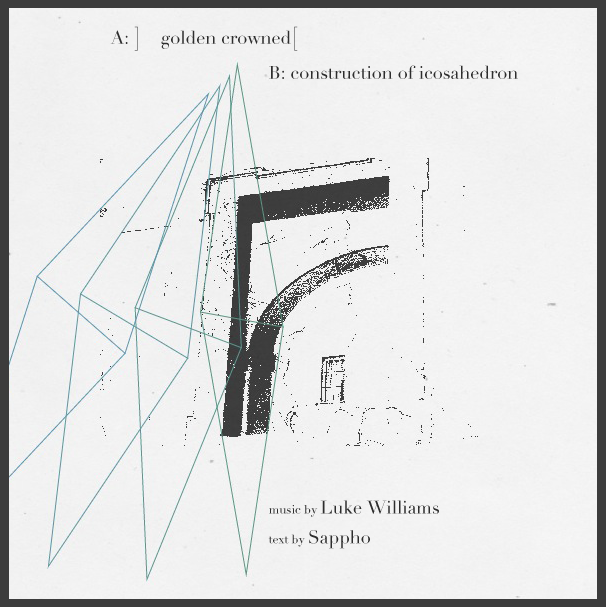 Wow! It's been nearly 10 months since I updated this website. That seems impossible, because the last year has been packed absolutely FULL of making stuff. Seriously, it's been a wonderful year for me, creatively and otherwise. Some things that have happened: went on an AMAZING tour as a weird/jazz/folk/glitch trio with Stuart Wheeler + Logan Hone, released an awesome album of live recordings from that tour. I moved from St. Louis, MO to Salt Lake City, UT, and then to Madrid, Spain. Became a certified ESL teacher and started a super intense, super satisfying job. Traveled with Blair and many other wonderful friends through Iceland, Italy, and Germany. Put out a Bright Whistles record with Jesse and Logan, plus accompanying (mostly broken) music videogame thing. Then got like TWENTY times better at writing code, which isn't saying a lot — I'm still at that stage where every single thing I make doubles my knowledge/ability. Drew a million comics and dumb pictures.
Which all really gets right to the heart of why I'm starting a Patreon account. My output is so variable and multi-media, I've never found a satisfying way to collect it all in one place. I always end up with a thousand web presences in a thousand places, and it makes me want to hide from the internet and never release anything. So in walks Patreon, where not only can I blast out awesome bundles of music & art & code & whatever else I want every month, but for a dollar or two you can REALLY EASILY be on the receiving end of that blast, as well as becoming a part of a fun little community of sound and adventure. That's really what I'm after with this — a place where every month (or more often than that), we can sit down and you can buy me a coffee in exchange for some new tunes. Hope to see you there!! --Luke
Oh, p.s., I've been working an one album for the past three years. It's really fun & weird, full of dementia and Sappho poems and dance anthems. The first single is up on Patreon!
FOLK MUSIC May 10 (Mother's Day), 2015
Yesterday it just poured and poured and poured. I had all them buckets coming out of my ears. Human kindness was overflowing. So I made a video game about folk music.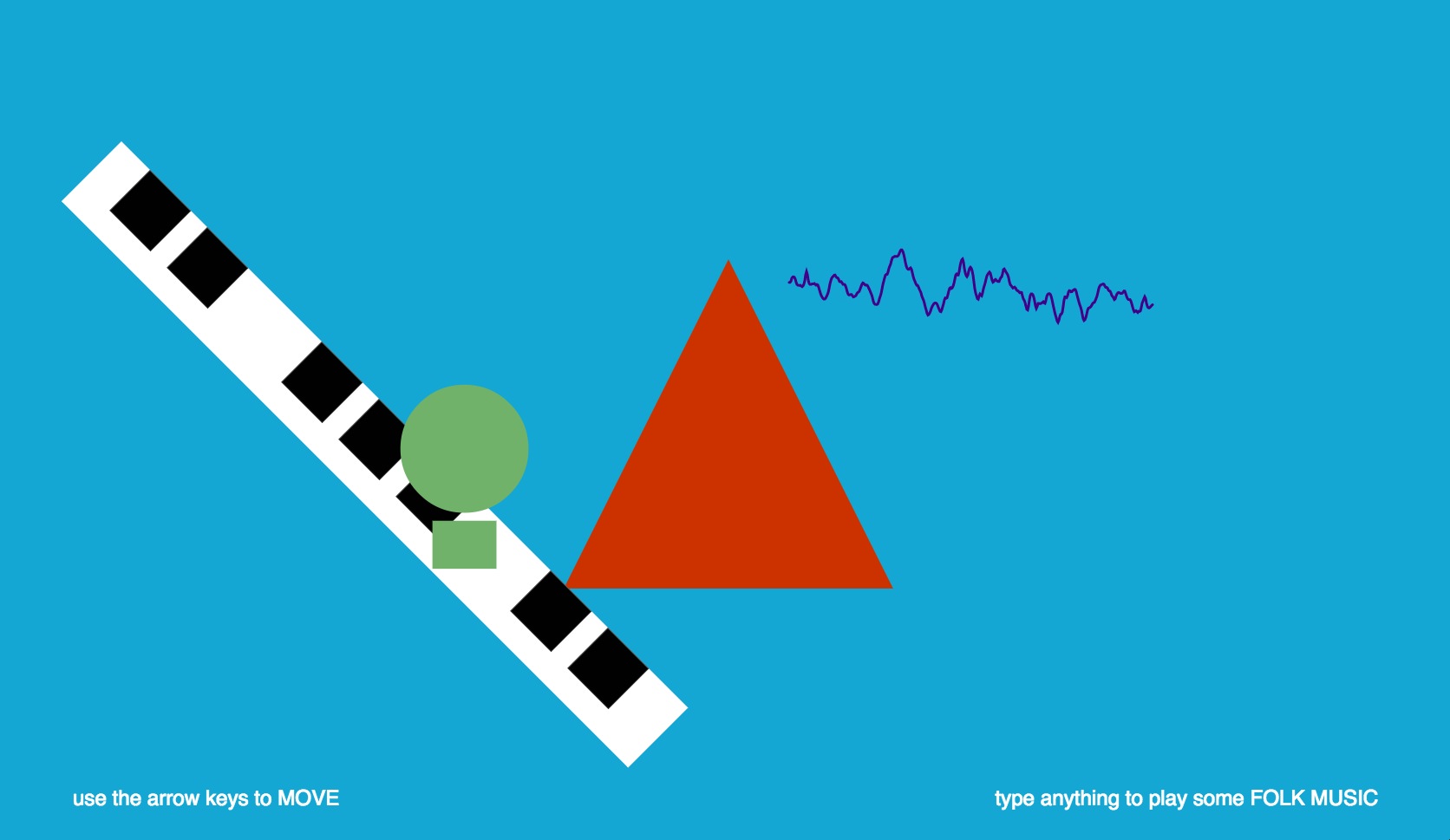 Scoring a Spacewalk Nov 1, 2014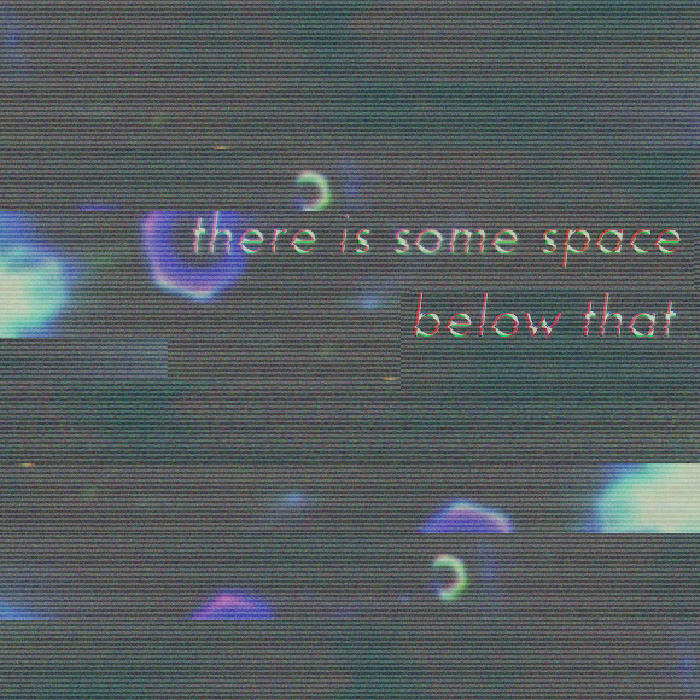 My friend Jesse (Giant Frame member #1, extraordinary human, and extra-terrestrial drummer) challenged me recently to make an entire album in one week. I had been slow-cooking this idea to score some pieces of one of the live-streamed ISS spacewalks, and there happened to be not one but THREE in October, so I decided to take on his challenge and disappeared into a week of nothing but this: there is some space below that. A million thanks to my good friend Lucy, whose voice will send chills down your spine when you hear it on a few of these pieces, and also to my partner-in-actualization, who cheered me on even when she was sleeping (badly) and I was playing the trumpet (badly).
teenage dream (prepared banjo remix) Oct 6, 2014
Giant Frame is another word for Me, when I'm feeling rectangular.
Catching Fire Feb 11, 2014
Today I'm releasing the second installment of my popular series of video games based entirely on the popular series of YA novels by the same name. The hundred headless woman will even smile in her sleep in order that Loplop will smile at the phantoms. Play it here!
EDIT: This game (as well as its prequel) requires the Unity web plugin, which is not supported by the Chrome browser.
One New Website, Two New Albums! Sept 27, 2013
Well, almost new. A month ago, I had a physical-copies-only release of Fair Mariner, my funk-, soul-, arctic-, and electro-inspired historical fiction project. We had a mallemaroking, a collective gyration. Shantys were sung, bootys were shaken. But it's time now to let go of the ropes entirely. You can purchase or listen to it here.
I'm debuting another album of my own music today, a smaller, stranger experiment. In 2012, I was given an Undergraduate Research Fellowship from the University of Utah's Rio Mesa Center field station for a sound art project that I had proposed, and this is the result. It's called Desert Gestalt, a name I quite like for the way it tumbles around in my mouth, and also for its multiplicity of meaning (dryness, sparseness, biological specialization, and occasional landscape-rending change as minimalist formal aesthetic; a harsh, delicate, desolate, matryoshka-doll wholeness; a kind of psychotherapy offered by an old woman in a cave on the grounds of the Rio Mesa Center in the 1970s). All of the sounds were recorded at the field station. All of the pieces were composed on the computer, back at home. It's collage music, snuggling on the floor under borrowed sheets at a birthday sleep-over with found-sound, folk and electronic music. I encourage you to download it if you're interested in listening, as the download comes with a little PDF of related non-maps and stacked poems. It's free, or pay-what-you-like, here.
I feel glad, and a bit disoriented, to be releasing these projects simulutaneously. They represent two very different traveling companions with whom I've been sloshing down divergent paths through the Cacophonous Bog of Pitch. It's hard to see one expedition from the other, but I get glimpses, on fuliginous nights of a certain opacity, that keep me from sleeping.